so proud of our Alpaca genetics which continue to produce stunning fleeces year on year here as we go forward into 2019 but its nice to know that our British Spotted ponies are on the right track too…
does my bum look bigger than mums? Yup!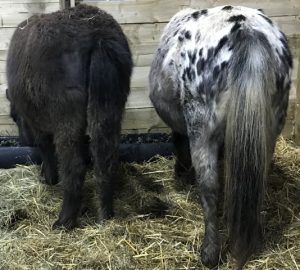 Kensmyth Kind of Cute – Kinda to her friends should make a stunning spotted Riding Pony to achieve 12hh – 12.2hh but so pleased her Genetic testing came back as positive for carrying the Spot gene!