well sometimes Alpaca just do not read the book that says "morning births" – this young lady decided following a hot burst that the only break in the rain the storm that followed was the best time to make an entrance and it was definitely after the sun had crossed the yard arm! Love the way everyone has to come and see!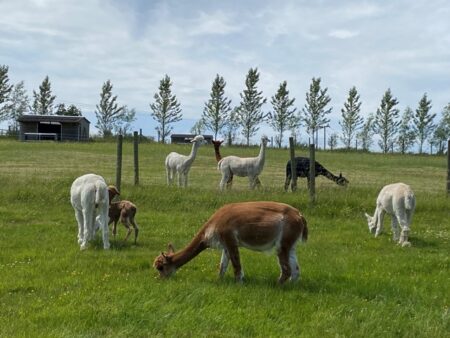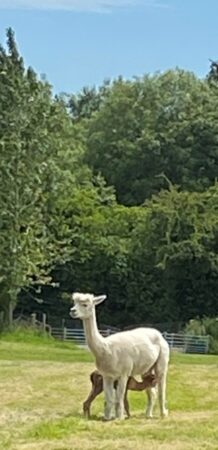 the all essential watching to make sure the baby (cria) was knowing who was Mum and suckling properly before moving to the barns out of the weather and harms way!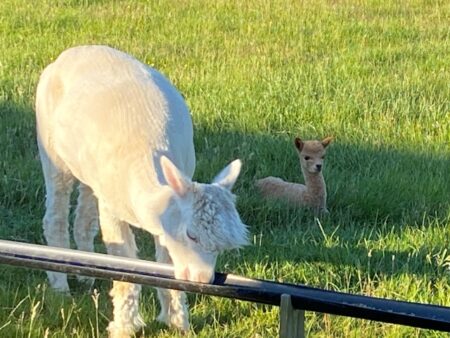 not long before the storm passed, the sun came back out and the coat came off, welcome to our world.