most regular readers and returning visitors know about Kensmyth Equines but I am being chastised for not putting up more about them – it is an Alpaca blog but as we are between Cria Drops for Alpaca babies I grabbed a few snaps and  here goes… for the horsey lovers and visitors who have grown to love them…
yes, one of our track grass munchers mares foaled early, yes, the other track tidying grass muncher mare has not foaled yet – place your bets  they are grazed anywhere it is in shade at the moment bless!
one of our big Irish Draught (17.1 hh) mares is being scanned for pregnancy again shortly by AI – that's artificial insemination and the stallion used (Sire) is a very well kept secret. great expectations for that Rare Breed Foal in 2019. and yes I look very grumpy in all photos because it was very hot and I was looking into the sun – she will be home very soon and yes, she is VERY big lol!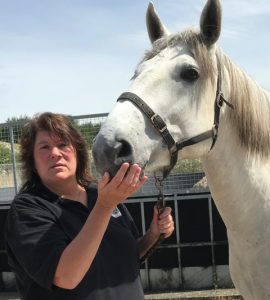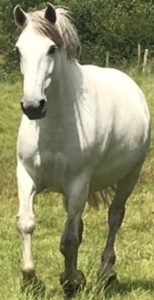 and our second big mare will also be arriving home shortly too, its great to have friends who have the facilities that we don't have here and don't charge us for them – you know who you are so big thanks to you guys too!