rainy days and 30 degrees with South Cerney Beavers
Well my last post hinted at some rather bizarre things and I guess I found it rather bizarre that Beavers can have girls in them but Brownies cannot have boys – how does that work or is it Girl Power at last? Hmmm.
Right then, we welcomed the South Cerney Beavers groups here for the past two weeks in separate groups for their long awaited Alpaca visit. Very polite and energetic they were too. See for yourself…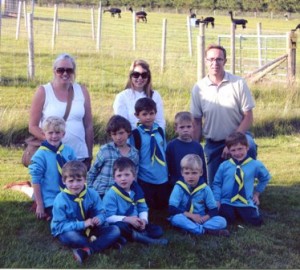 their blue hats were donned and water and apples went down well on the hot evenings…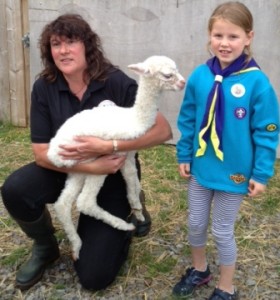 now mind you take note of the photo of this little chap because his story comes next…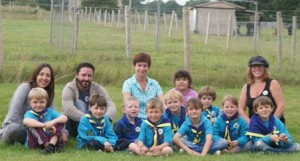 and I had a lovely thank you card, box of chocolates and Sunflowers too.
please note – full permission received for photos to be on this blog.