portable hot tub from Canadian Spa 2015
it has been ages since I blogged and loads has happened. some good, some bad, some bizarre but that's Alpaca farming for you. Where do I start?
I guess with the hot weather we have been having and my last blog on keeping cria watered it should be on the Hot Tub we bought at the Cotswold Show. Very little money for so much fun – why should the Alpaca have all the water fights and spraying? Totally portable, light and easy to move with low cost heating it seriously is fun. We enjoyed a couple of hours in it last week end watching the Fairford Air Tattoo Red Arrows fly by!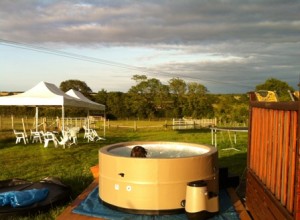 The boys (why do they always wear T shirts?) have had fun too…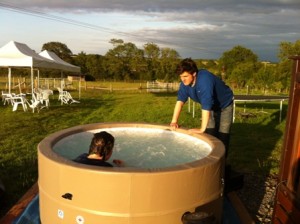 well you didn't really think I would put one of myself up there – too scary! Don't worry, planning not required and super fun in super weather and easily stored for winter!
So much to catch up on am about a month behind… will have to cherry pick best bits, speaking of which our Fruit trees are really fruiting now and these really are Morello cherries from our own trees…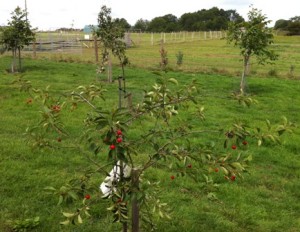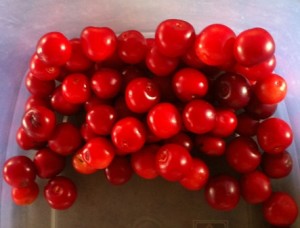 only small amounts but Rome was not built in a day.
Plenty of Alpaca visits – photos soonest – and Alpaca clients – halter training madly and a difficult birth with a leg back… gory photos next time!