Alpaca cria 2015 update and ShearCo Mike Banks Alpaca Shearing team
wow – 5 days since I last blogged. Has it really been that long and sooo much has happened I have barely sat down. We have some amazing Cria here this year, so much so that I think I am going to release some darker girls that I would otherwise have kept in my breeding plan and keep the Girl Cria from 2015 which are much lighter than I would normally work with! Watch this space.
Certainly from our closed herd, badger fenced and no mobile matings, all of our Alpaca are highly sought after!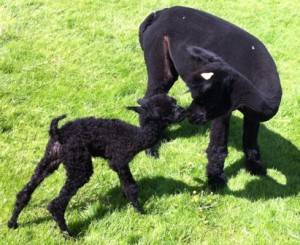 First of all we have a stunning cria from one of our maidens, she immediately abandoned it but they got together in the end as our Visitors saw – note we do not let newborn cria be held by Visitors, this cria when held was much older – see the size difference below!  our cria tally is now even stevens with boys to girls at 12 and still rising but more piccies another day…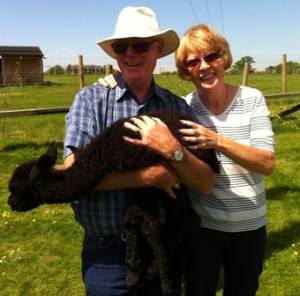 then we have to have old faithful our Massey with the flail topper in full action right now… you remember the song "don't let the grass grow under your feet" well its true…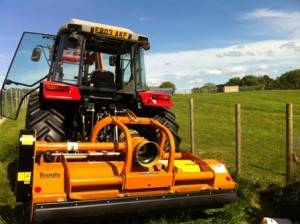 and then a word on "our breech" – they are doing fine. Not many Alpaca can say they have Australian shearers coming out just to do their own "pedicure and haircut"
ShearCo, Mike Banks team are coming out shortly to finish our large herd with our Breech girl who could not have been done at the time – thanks Mike and Teams!
With the temperatures hitting nearly 30 degrees out here in the Cotswolds, not a good time to be in full fleece!