Winter is coming and nights are drawing close at Kensmyth, Clay Meadow
Well the Clocks do not go back yet (Spring forward, Fall back) but the nights are drawing in and the evenings are much cooler. Winter is coming.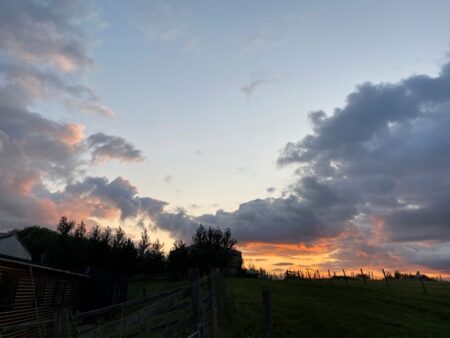 I love this time of year bar the angry wasps of course and many regular readers know my favourite song for this time of year is Justin Haywards.. "Forever Autumn". It comes from the War of the Worlds – what a great Album that was.