sweet things at Kensmyth, Clay Meadow
A visitor to Kensmyth recently gave me a little pot of something she thought I would like! Some of my readers know im not a chocolate lover but I do like Parma Violet creams – reminiscent of childhood parma violets – you know the ones you used to get in the little twisted plastic cylindrical twists like fizzlers and Love Hearts!
Well, imagine my surprise to receive this – thank you so much – they will last forever Fortnum and Mason no less!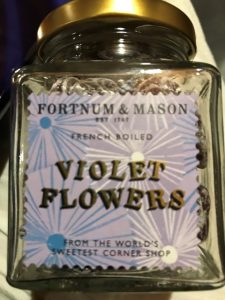 so pleased you loved your visit to the Alpacas!