Cysts in older Alpaca – Shearing warning Kensmyth Alpaca, Clay Meadow
I am becoming concerned about the amount of folk who think they can simply start shearing Alpaca themselves, it takes years of experience and has to be done with extreme gentleness and care, especially where older and/or pregnant Alpaca are concerned.
Older Alpaca (especially whites) are prone to Cysts which are common and rarely cause issue or pain to the Alpaca but must be either left alone or removed gently at shearing. This is a skill and is done with caring, knowledgeable owners and skilled shearers…
First the Alpaca is laid gently down on a mat with someone they know and trust (older Alpaca shown)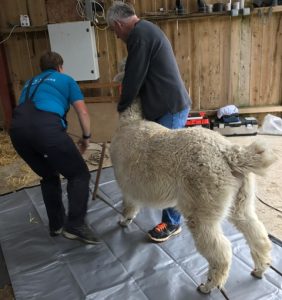 and the Alpaca is then shorn carefully… where cysts are found,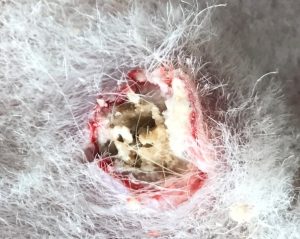 their contents should be gently removed where possible and the marble / pea shaped hole sprayed with antibiotic… they rarely then reappear. sometimes the contents are hard, sometimes soft and puss like…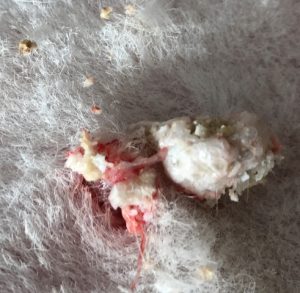 they are no different than the white spots that appear on some human faces but the thought of someone with zero experience trying to shear an Alpaca just makes me shudder.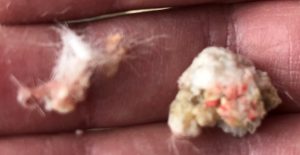 sorry for the Pus photos mum !