British Spotted Ponies at Kensmyth, Clay Meadow
My Mum was asking just the other day how our British Spotted ponies were doing. You remember – the Alpaca lane munchers?
Well – long loyal blog readers will recall that some foals come out spotty from the start and some "spot out" later.
well here is Kensmyth Kinda Cute when she was born if you recall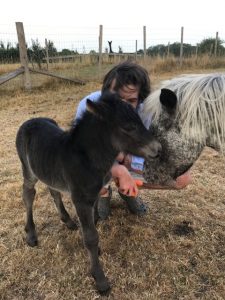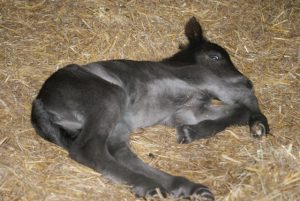 and for her first year..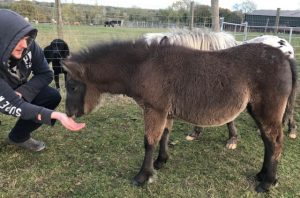 but take a look at our beautiful homebred two year old British Spotted pony young lady now..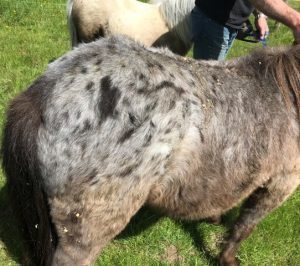 with plenty more spots to come when she has a bath and loses her winter coat !