29 degrees and Alpaca Shady Ladies in South Cerney August 8th 2015
I have so much to catch up on I am a month behind on blogging if not more. However, with the Accu Weather forecast today saying rain and 23 degrees, the reality being no rain and 29 degrees, I had to take these shots of some of the girls and some of the cria in varying fields, getting into the shade!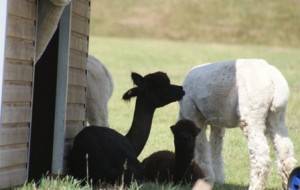 the shade of the field shelter and the shelters themselves are critical in all weathers for young and old Alpaca alike.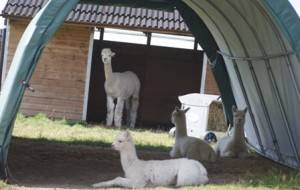 some will, some will not but they must have the facility and also water!