2014 Kensmyth Alpaca cria play
An update on the 2014 born male cria… Two are of stud quality, one will join the Walking Alpaca Team and one is just a hooligan with a career yet to be decided!
We had mainly girls in 2014 which was fantastic
see what you think – I took a quick iphone shot as I walked past their field and yes this is perfectly natural cria play!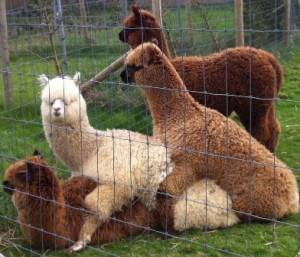 Alpaca Walking is getting really busy now and must be booked in advance please as it says on the webpage please!