Sham drinking and teething Alpaca at Clay Meadow, Cirencester
Alpaca care at Kensmyth this winter…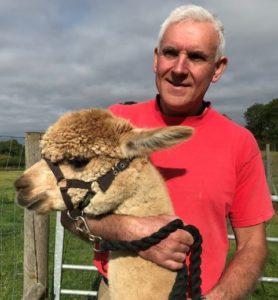 What a heavy fleeced Alpaca will look like from the outside…
Note to the wise for those of you who have not had babies yet or seen teething rings or understand the wonders of Calpol! Alpaca when teething go to the water trough often to cool their gums. unfortunately in the case of stunningly bred Alpaca with lots of sharpie like wrinkles under their chins, this can lead to soreness if not spotted, clipped back and dried regularly.
Our Alpaca are well handled and this young boy has had this done for the past two winters and happily holds his head back for a shave!
all done… but it needs doing several times before shearing next year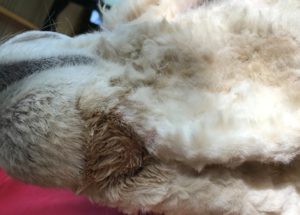 CAUTION – not all Alpaca will do this happily un haltered for you and
CAUTION check for wet chins because they can become very sore very quickly if you don't.