One Show introduce Llama and Alpaca together – well done
Congratulations to the One Show who introduced their Walking program by concluding the show with the appearance of an Alpaca and a Llama together. Looked like Vicki and Chris to me but did not hear an introduction so well done to them too. That is the names of the humans by the way.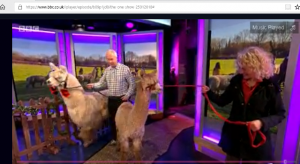 This should also dispel the crazy theories about Llama being "hard nosed" and Alpaca softer – see the joke below – they are both equably calm and sensible characters with the right handling!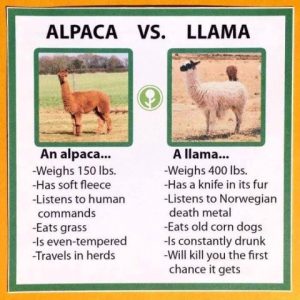 Kensmyth have been members of the British Llama Society for many years now and we love a Llama too!