Introducing 2017 attractions at Kensmyth Stud: Rare Breed Sheep
Most of my regular readers will have clocked the occasional Sheep article over the years and those who know me well, also understand my "farming background" is solidly based on Sheep Farming in Wales (LLangrannog, Ceredigion to be precise) back in the day alongside Goats too.
We have been members of various Sheep Societies for many years and alongside Boer Goats so it is hardly surprising to advise that my passion also lies in the Rare Breeds of the UK.
We regularly attend Rare Breed Sales and County Shows in order to keep up with Sheep and falling numbers in various Societies.
Lets face it, even our Dog is a Rare Breed !
We looked very hard over the last two years at the "rising trend" in imported livestock, especially the Black Nose Valais Sheep but, as expected, we turned firmly back (variety of reasons and sound business plan) towards the UK Rare Breeds.
Finally we made the choice of the ever popular Grey Faced Dartmoor which compliment the orchard and home paddocks around the Homestead and Car Park for visitors as they are small,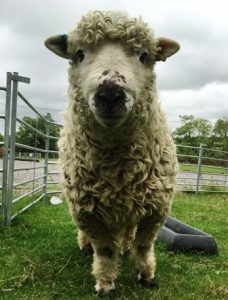 alongside the stunning Wensleydale of which we have also started a tiny BLACK flock. photo here of one seen at Melton Mowbray Rare Breed Sale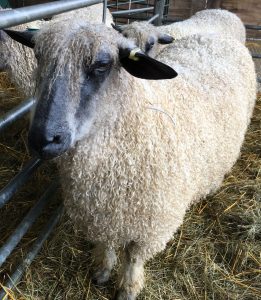 Please note – all Sheep are grazed away from the Alpaca, total only a few and all are MV ACCREDITED.
I think that the Curly Coated Retriever alongside a Black Wensleydale just HAS to be seen!
photo below taken at Melton Mowbray Rare Breed Sale recently…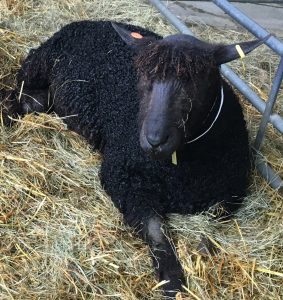 Please note – we NEVER graze any combined livestock and Alpaca and Sheep are kept totally separate at all times.