Highlights of Kensmyth 2016 year – Happy New Year 2017
Hello to my Blog followers – I did wonder what I can say about 2016 in summary that this Blog has not already revealed in the updates of our continuing Kensmyth story – So I decided to relive 2016 by means of "moments" that for many reasons are special to us as farmers and our family. Have fun reading, there are a few surprises!
 Super moment.
The arrival of a male cria to one of my Show Quality females. Long awaited as she previously had a girl, this boy is intended as our future new stud to our closed herd and whilst only a cria, shows all the signs of being an excellent one. What makes him extra special is that a friend who shows regularly at top British Alpaca Society Shows had a look at him and said he should be entered in the 2017 National – Marvellous. The fleece shot below was taken in his first weeks but his fleece now is awesome!
 Predicted Moment
Moving on, having worked so hard here for the past 4.5 years, the farm grasses here have so improved that- combined with the decision not to continue with Muscovy actually on farm here (good job as Avian Flu struck very recently so we were glad not to have any at Clay Meadow)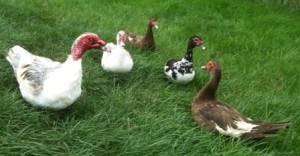 – having researched carefully for eighteen months the varying breeds…
Anticipated moment
we purchased some Rare Breed Greyface Dartmoor and both White and Black Wensleydale Sheep to help keep the flailing and topping necessity down!
We are looking forward to early lambing in 2017.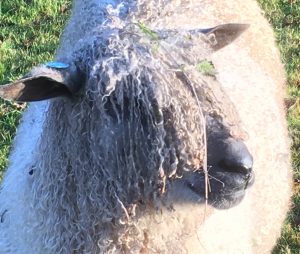 Health moment
2016 brought the deaths of several family members and a couple of my friends; with one friend having a very close call. Also often going unmentioned – friends dogs. With my Father recovering from several hospital visits and so too my Mother in law, we have to thank the NHS, my doting Mother and our blessings that all are still with us. My father and Mother in Law reached 85 this year and my mother (although she wont admit it) is 80!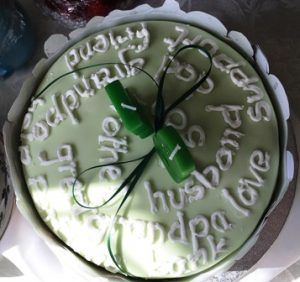 our hearts go out to those who have lost loved ones this past year. That includes the celebrities, pop stars and actors and actresses, most memorable perhaps to me is Terry Wogan.
We should all think carefully about our own health and happiness because stress is a sure killer. If we can help others, we should, I am going to give blood more regularly this year.
 Baby moment
I became an Aunt yet again in 2016 to a gorgeous baby girl to my nephew and his girlfriend. I am best guessing 2017 might include an engagement and/or a wedding but who knows!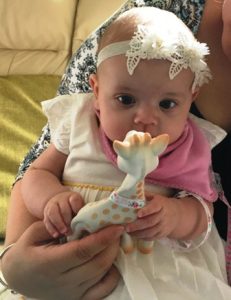 Visitor moment
We had zillions of fab visitors to Kensmyth as a business this year and bookings for next year have already far exceeded this time last year. However, my winning visitor was a long awaited visit from my friend Marion from New Zealand whom I collected from Kemble station – the years rolled away and we were 18 again – we just don't look it! I have made some lovely new friends this year so they are very special too – they know who they are!
Creative moment
Has to be for us at Kensmyth, the new Homepage with the latest additions, the sheep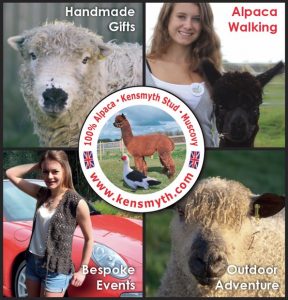 and many more new Alpaca baby shoes…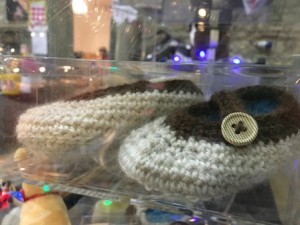 but running close third are the views from the hilly ridges of the Ridge and Furrow land that is our Alpaca farm here at Clay Meadow.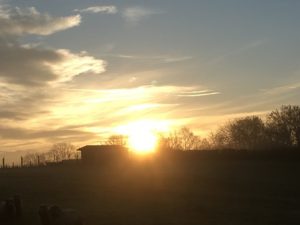 Hilarious moment
This has to be at Cirencester Corn Hall on Christmas Eve. A couple from a stand we are regularly next to with our Kensmyth wares; presented me with the unusual gift of a home grown, dew wet and picked that morning Brussell Sprout "tree". We giggled all day and they were yummy too!
 sorry – I forgot to take a photo of that one!
However, as with all things I have been usurped technically by the Media skills of our youngest son Mitchell. Having achieved D*D*D* in his 2016 results for OCR 180 Credit Technical Media Production at Cirencester College,
he went on this Summer to win a major competition for animation for My Rode Reel with "Into the Storm" known to us all as Buddy.
Interested followers might like to know that the voice of Buddy is actually an Alpaca and this was filmed mainly on location here at Kensmyth.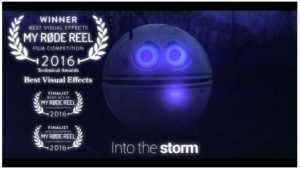 just click on the arrow below with volume up…
Very proud, see what you think for yourself.
He worked hard with a team who are currently working on a major Film Production shooting on location here at Kensmyth amongst other sites. Watch this space folks!
We wish our family, friends, clients and soon to be clients the very best for 2017 and look forward to seeing you soon.
Happy New Year 2017.