General Election 2015
well thee Election is nearly upon us. I think my overdue females are waiting to see if they are going to be Conservatives or Liberal Democrats – they are humungous. Most Alpaca farms are experiencing late deliveries this Spring.
At least we have had rain at last and the grass is growing.
Cria coats at the ready and more Nikiwax wash in and spray on… its a jolly hard work washing cria coats in mud/rain and dry to go back on again!
The Kubota is ready with the sprayer – next job – all buttercups and weeds beware once the ground is dry again!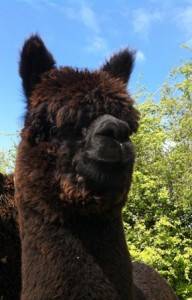 Election? What Election – I'm the Boss!!