Frost what frost?
sooo much going on here I am so far behind on blogging it is untrue – sincere apologies!
We have had some amazing weather in the past week with 25 degrees followed by a frost followed by torrential rain and now just wet!
The pacas were all in the barns on the zero temperatures and so mucking out to the fore but the scene outside whilst they were in was quite beautiful…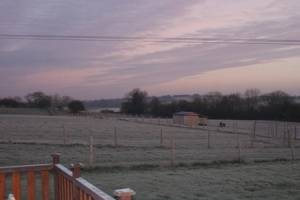 and the sunrise that day was stunning….