Farming life is not always fun, flowers and sunshine
As we wait with anticipation for way, way overdue cria (Alpaca babies) to be born, life in farming is not always fun, flowers and hay making. If you are the kind of person who likes four holidays a year, nice fingernails, time out for yourself, hates mud or being cold, wants their meals on time (or even at all), needs their sleep and likes socialising – farming is not for you!!
we have been treating two cases here for a few days now and both have the potential for total recovery but both are serious issues requiring constant attention. if you are squeamish do not read on!
Firstly, (and it was not me that put them in this year) one of the Wensleydale lambs had an issue with an ear tag. It is just one of those things but if spotted really quickly, you can prevent (hopefully) long term damage to the ear and obviously treat it effectively quicker saving the lamb discomfort unnecessarily.
This little lamb had to have her tags removed, her haematoma opened and cleansed, being treated daily with antibiotics. She is well on the mend now…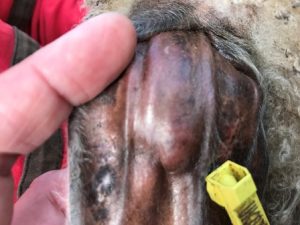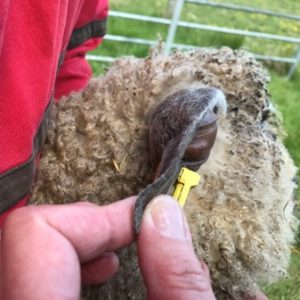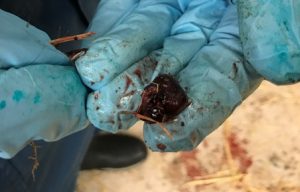 A personal thank you to my two friends who came out to hold her whilst I removed her ear tags and cut into her ear to release the fluid and again when the hole closed up due to a clot – draining being so important – you know who you are.
Well I did warn you that if you were squeamish not to read the post.