Consistent fleece & genetics – not so consistent weather, Clay Meadow
this past week and this week end has been challenging weather for any farmer – as the Cotswolds saw rain, snow and sunshine once again…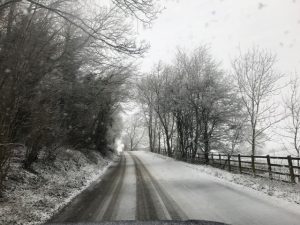 One of the wonders of Alpaca is that if you do the research at the outset, you can produce the results in your breeding – consistently. We aim for large, quality fleece producing Alpaca that are true to type. We are a closed herd, a closed farm open only by appointment to visitors and our Biosecurity is also consistent.
One thing that is often said is quite simply "superb healthy Alpaca, clean paddocks, excellent fencing" and I think this is best shown in our choice of genetics at the outset and staying with them – if it aint broke – why fix it!
Here is one of our stud boys in a field of others, looking at his son across in another paddock – Two peas in a Pod!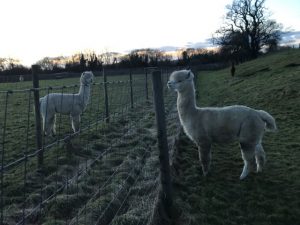 which is more than can be said for the weather!