Classy Ladies and Saturn 5 at Kensmyth, Clay Meadow
well I have been alluding to things afoot at Clay Meadow and we have been shattered I can tell you but it was worth it.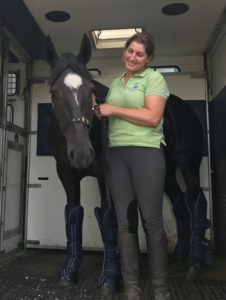 With Rachel and Dave from P & S Rawlings Transport assisting on the day along with Hubby and the two lads on farm, we took our two Draughts with foal at foot for their Breed Society Grading. This meant producing them as if for the show ring, including the foal which took some doing but I am pleased to say they looked superb. Thanks also to Rebecca for coming to assist on mane pulling as I could not stand on my leg for that length of time. In fact I was on crutches most of the day of the Grading – good days bad days but we got there.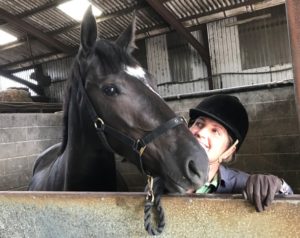 Our beautiful 3 year old Draught filly attained the highest accolade – Class 1
and wait for it…
our stunning Draught Mare also achieved the highest accolade in a Supplementary Grade Up with her stunning foal – Kensmyth Perugia.
it was an exhausting day with traffic delays 4 hours to get there and 3 back but plenty of rest and incredibly professionally run at a super yard.
well done and thank you to all assisting us and especially our incredible Foundation Draught Girls and Saturn 5 (Kensmyth Perugia) who was remarkably well behaved … and independent!
Home again…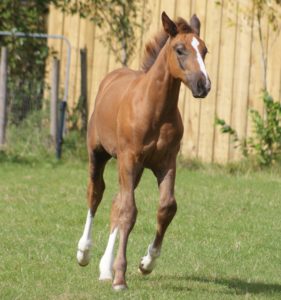 oh – and it looks like he will be the same colour as his Sires Sire – Dark Liver Chestnut !