apples and gammon at Clay Meadow yum yum
Salt intake is critical but you can also have too much. I was quite shocked that the Gammon purchased at Tesco recently did not remotely suggest soaking the gammon first before boiling or roasting.
Traditionally in our home we soak for 24 hours then boil to remove excess salt – see below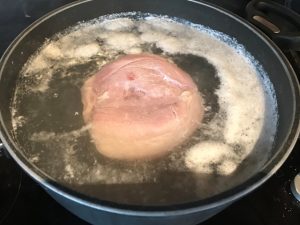 then enjoy!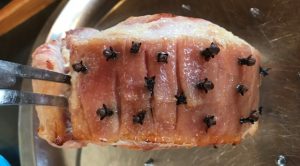 with apples cooked with saltanas or in a pie or crumble – yum yum