Alpaca fencing – use X Fence
Well its busy busy and we have had the Canal Trust here this morning and Superheroes over the weekend. more on that another time.
I was asked recently what fencing we used and it is X fence.
It is strong and 5ft above ground. Good job because high fencing IS required for Alpaca …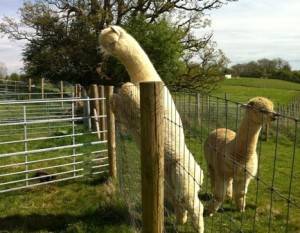 we all know Alpaca can not only jump but they can scrabble over low fencing.
Impressive though!