All droned out
Well Mitchell is going from strength to strength and his latest is lessons on a Drone. Yes, lessons, Drones are pretty interesting beasts and in the wrong hands can be easily damaged or worse case hurt someone. so in true Kendall Smith fashion – which means you check it all out, read the manual and have lessons – which most men do not – here he is having a lesson!
The Drone is in the sky in the top left of the photo!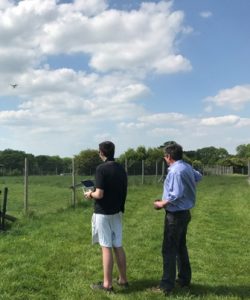 Thank you to Paul for his time!