A thank you at the end of the year to all our friends and Clients from Kensmyth
I have to say we have had a crazy busy year as usual. Mum made a fantastic Christmas cake and a whizz for a hug on Christmas Eve made everything fall into place.. thank you for the year and cake Mum.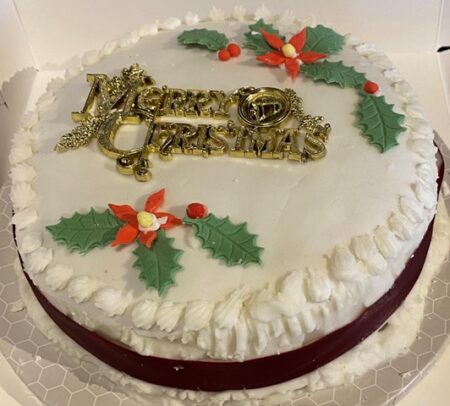 I know it takes a while to eat but not with the 6ft 6″ hungry lads here. Who says you cannot live at home forever?
A thank you to all the ladies knitting for us this year too, all our Corporate gifts excelled as usual and orders are flooding in so I am pleased we can keep everyone happy here at Kensmyth.
A barn went up and looked good to start off with but on closer inspection.. best not go there. I do find it amazing that "professionals" seem to be able to do what they want to whomever they want and get away with it. Perhaps I am too old fashioned.
Well a house got started too and um, well, let us just say it will not be finished on time and best left there.
I hope the very best for all in 2023 and I know for us we all wish health and happiness to all.