Alpaca Walking in the Cotswolds at Kensmyth Alpaca Stud, South Cerney, Siddington, Ashton Keynes
Alpaca Walking in the Cotswold Water Parks,  near South Cerney, Siddington, Ashton Keynes
Covid 19 – please note Government guidelines will be followed for courses and walking
Therapeutic and cognitive benefits from Alpaca are proven countrywide. An Agricultural working farm in the Cotswolds, Kensmyth Alpaca Stud has been breeding Alpaca for over a decade. Kensmyth at Clay Meadow near Cirencester, provide a unique environment,  hands on Alpaca husbandry courses, events and even Team Training with these inquisitive Camelids. Bespoke, personal events to suit your needs. We also have miniature ponies working alongside our Alpaca and Rare Draught horses.
Alpaca Walks can be booked in advance by appointment only – during times that have dry ground conditions and favourable temperatures .  Usually Alpaca Walks are possible from mid February to the end of October but are subject to booking priority and weather/ground conditions.
Relax and take time out on our Rural Agricultural farm and perhaps try a walk with an Alpaca by your side. You can just enjoy the experience and do not have to walk one. For those not so confident in close proximity to livestock – we have 6-8ft lanes between the paddocks!
We supply Alpaca Walking Gift Cards with the details of your proposed Alpaca Walk and can send to the lucky recipient if required! Please remember our Experiences and Walks are booked in advance and it is up to you to call us to book them once you have purchased your Gift Card!!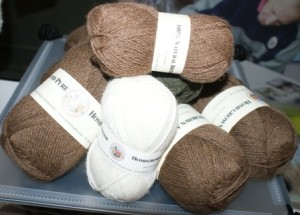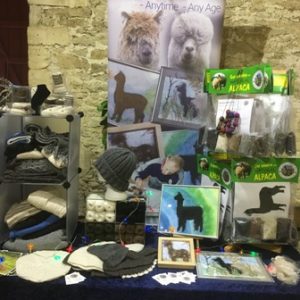 Alpaca gifts and yarn are also available to purchase.
Alpaca Farm visit and Alpaca Walking  are all totally bespoke to your own special requirements. Your walk includes refreshments on arrival with introduction, training, hands on or walking, demonstrations or activities, the complete Alpaca experience, final refreshments and lasting memories.
Time allocated per  is approximately 3-4 hours from arrival to departure*.
Please note this is not a "petting farm" or "drive by/walk in centre" – all Visitors are by appointment only.
2020 Group price:  £75 per head plus VAT per person – all attendees walking or not pay this price per head. This includes 3-4 hours on site, the Alpaca Walk, light refreshments and a small gift.
2020 Alpaca walking experiences are available for persons of just a couple (2) rather than a group but this is £95 per head plus vat. please contact us
2020 Husbandry courses available throughout the year.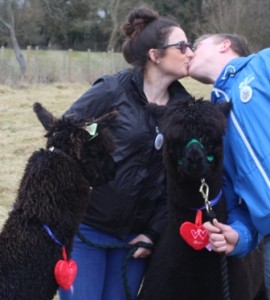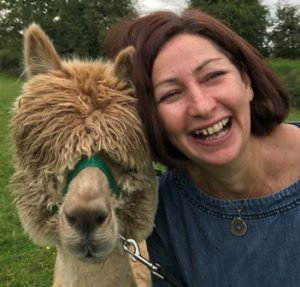 Deposit required when booking, non refundable. Balance to be paid in full one full week prior to the actual visit. VAT invoice will be sent.
Minimum and maximum numbers apply but groups from different families can be combined to enhance the fun and make new friends!

Maximum Alpaca walked  4 -6 – we are not a trekking centre but a specialised value added experience!

Please note that all bookings must be confirmed in writing (can be email) and are weather dependent. Very hot weather when the Alpaca are in full fleece or wet weather conditions may require rebooking.

Alpaca welfare and safety and fun for all is our priority.

Visits start in order of Booking so early Booking is recommended. Kensmyth reserve the right to cancel or postpone.
If you are a Church related Group, Disabled group or Charity, please enquire for special concessions.
Corporate Alpaca Events or Team Training available per head for the full day and includes lunch as well as refreshments. Minimum booking for Corporate Alpaca Events is 8 persons, deposit required when booking.* Time allocated – full day including lunch.
Experiential learning in an outdoor environment – courtesy of our Alpaca!
We offer half day or one day Alpaca Husbandry courses to those wanting to learn more about these majestic Camelids – for those who intend to purchase or just to learn more.
Birthday Parties can occasionally be catered for.
We have an online Alpaca Craft Shop and on site display which is available to visitors on the day of their visit.
Our location is totally rural sitting between the villages of South Cerney, Siddington near Ashton Keynes all of whom have local stores and excellent Pubs. There is even a Golf Course just 3 minutes drive from us. We are 5 minutes from historic Roman town of Cirencester in Gloucestershire, the town of Swindon in Wiltshire is just 20 minutes away – the home of the Railway Museum and a Factory Outlet Village. Fairford is approximately 20 minutes away, renowned for the Annual Air Tattoo and the Cotswold Water Parks are just 3 minutes away.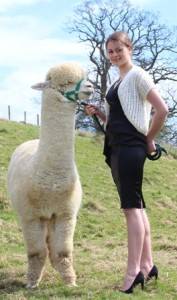 Walking with Alpaca
One has to be aware that Alpaca are bred for their fleece not speed – so do not walk fast. It can be  very "stop start" – so experience has taught us which routes to choose!
On farm here we have a safe circuit and only children over the age of 12 years can lead an Alpaca. We do not take our Alpaca Walks off
Please contact us if you are a Carer of someone with Disabilities, we readily welcome you and can arrange for a "leader" to walk the Alpaca with you.
A minimum of two Alpaca* are walked at any time – to a maximum of 6, and if only one person in the Family Groups wishes to lead, the other is led by a member of our Team here. The Alpaca led are halter trained and are "peoples people Alpaca." * two person rate applies if individual attention required.
Kensmyth welcomes adults and children of all ages and abilities
 Terms and Conditions apply. Appropriate footwear and wet weather clothing advisable.
Children must be 12 years and older to lead an Alpaca. Training is given beforehand.
Pre booking and deposit required to secure your place in the queue!
Please note that you are crossing grass tracks.
 Kensmyth is an Alpaca farm first and foremost but is also a livestock farm. So there may or may not be other livestock of different ages in addition to Alpaca (who are always here) depending on the time of year – we also have to sell them too! Please note that Kensmyth has not had ducks here since 2013.