Business Development
Kensmyth is first and foremost a working livestock farm. This in itself forms part of its unique appeal; especially as we designed and built the farm ourselves. Kensmyth have been breeding Alpaca for over a decade and have improved the ground so much we have also introduced Rare Breed Sheep whose fleeces also compliment our Fleece productivity. These are MV Accredited High Herd Health Status sheep.
An idyllic Cotswold venue with Alpaca and Rare Breed Sheep on site.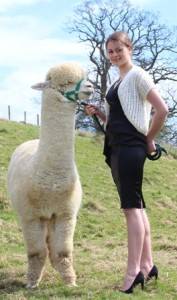 For more information on any of our services above please click the relevant button on the Home page.
Kensmyth have a lifetime experience of working with farm livestock. We have worked with our Vets for nearly twenty years.
We believe this gives us the unique ability to provide farming livestock facilities and experience second to none.
Kensmyth Stud is one of just a handful of Alpaca Farms in the UK that have totally secured their farms with X Fence around the entire perimeter, in order to protect our Alpaca. Kensmyth have a high herd health status and are Internationally recognised for our stringent Biosecurity systems.