Alpaca Sterling Silver Pendant or Statue
Kensmyth Sterling Silver Alpaca Pendant or Statue
Handcrafted in the Cotswolds from the image of our own stunning Huacaya Alpaca.
An absolute must for all discerning Alpaca lovers!
Please note these are only available from Kensmyth Stud, only a few are stocked and are otherwise made to order.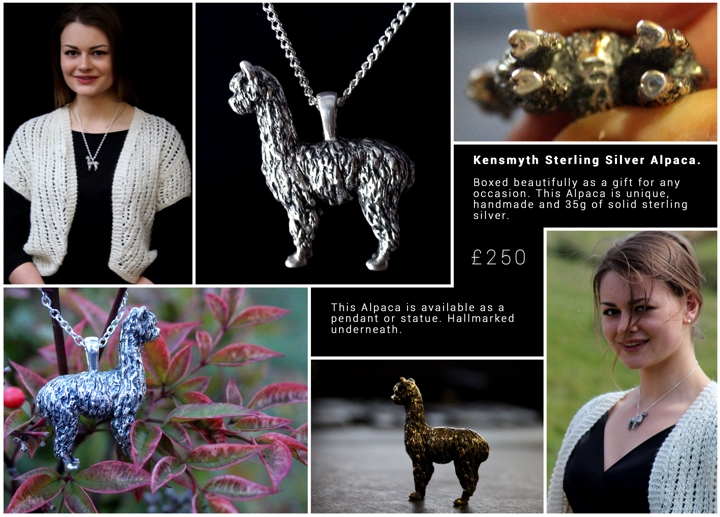 Natural 100% Alpaca yarn and products for sale – please enquire.