Well we are crazy busy as usual and so many cria it is really great to see them all talking to each other or racing round the paddocks…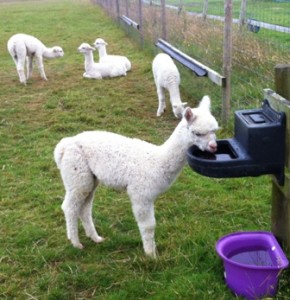 it is also great when they can reach the water refillable drinkers! Testament to their mothers Jungle Juice.
speaking of which – they really do seize every opportunity no matter what Mum is doing!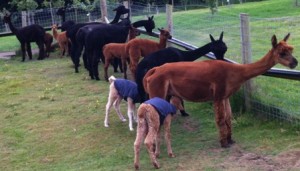 and we have been busy mating and doing spit offs… introducing the "cuddle"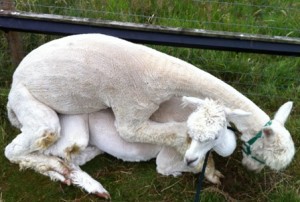 and we have only mated one black this year because with the success of our Handmade products, we are looking to dye some exciting colours next year so need more white fleeces. Some of our browns and black girls will be up for sale shortly!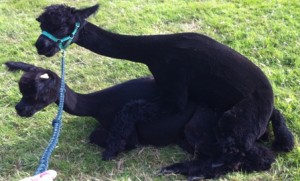 so watch this space at weaning!